Please Help the Chimps of Sierra Leone and Donate Today!!!
Who doesn't love baby Chimps....right!! We have the pleasure of working with PASA (Pan African Sanctuary Alliance) https://pasa.org/ to help raise funds to help secure a safe and appropriate housing for the baby chimpanzees that come to the Tacugama Chimp Sanctuary after being orphaned.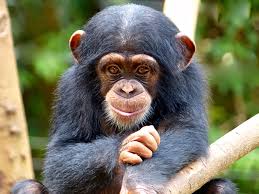 The Tacugama Chimp Sanctuary https://www.tacugama.com/ is located in Sierra Leone, Africa and opened in 1995 and home to 85 chimpanzees housed in 8 different groups. The building of this new home for the orphaned baby chimps will be the first stage of their rehabilitation and will last about a year. The recover process for these orphans cost approximately $5,000USD/year including the personnel needs/milk/veterinary care/etc.
Sponsor/Donor Letter
International Veterinary Care wants to thank you for your outstanding generosity and continued support. Because of you, we shipped over $23,000 in veterinary supplies to 21 different animal rescues and sanctuaries worldwide this year alone. With the end of the year quickly approaching, we kindly ask for your support in meeting our mission to improve animal health and welfare around the globe through a donation to the Tacugama Chimpanzee Sanctuary in Sierra Leone, Africa. Our goal is to raise $10,000 USD to pay for materials, supplies and labor (welder, masonar, plumber, etc.) to upgrade the baby chimpanzee holding facility at the sanctuary. The chimpanzees of Sierra Leone are a flagship species of the tropical forest and woodland areas and play a key role in maintaining the health and diversity of their ecosystem. As a critically endangered animal on the International Union for the Conservation of Nature's (IUCN) Red List, they need your help now, more than ever.
Founded in 1995, the Tacugama Chimpanzee Sanctuary is home to roughly 85 chimpanzees in 8 different groups. The Sanctuary provides a "Safe and natural haven for rescued chimpanzees with the ultimate aim that in the future they can be released back to the wild." Most chimpanzees that arrive at the sanctuary are less than five years old and would normally still be suckling milk from their mothers. Many are mistreated by their previous owners, injured, malnourished or disabled; they have been abandoned or illegally sold as pets. In most cases the mothers, and sometimes the whole family, have been hunted as part of the illegal bushmeat trade or as a result of human-wildlife conflict and their young have been sold as pets by the poachers. In addition to providing care and safety for these chimpanzees, Tacugama is involved in community conservation, environmental education, field research and law enforcement; all important focus areas to ensure the chimps in the wild can stay safe in the wild.
In the past 14 months, the Sanctuary has received an alarming 16 baby chimpanzees. Baby chimpanzees in the wild get 24-hour attention from their mothers, needing a lot of stimulation and strict feeding schedules. The Sanctuary strives to provide the required space and enrichment these babies need to develop their mental capacities and recover from possible previous trauma that is both safe and protected.
Ten babies are living in a cage that was originally designed for transition from quarantine to integration into groups. The space is too small for adequate young chimpanzee care and the existing structure lacks the integrity to withstand the strength and energy of these curious and destructive babies.
Your donation to the Sanctuary will provide a larger, well-enriched space to improve the individual welfare of each chimpanzee as well as successful group cohesion. Starting in February 2020, the existing facility will be extended, thorough maintenance of the structures will be performed and high-quality materials will be used to guarantee the safety and health of the chimpanzees. Incorporation of structural enrichment such as ropes, ladders, climbing structures will stimulate play and locomotive behavior, encouraging social relationships, therefore reducing stress and anxiety. This project is estimated to take approximately three months to complete.
Please join IVC in helping to raise the funds needed to provide these orphan chimpanzees in Sierra Leone a safe and enriching environment. Every dollar will make a difference in the lives of the critically endangered Western Chimpanzees.
Here are the pictures of the current holding these young chimpanzees live in: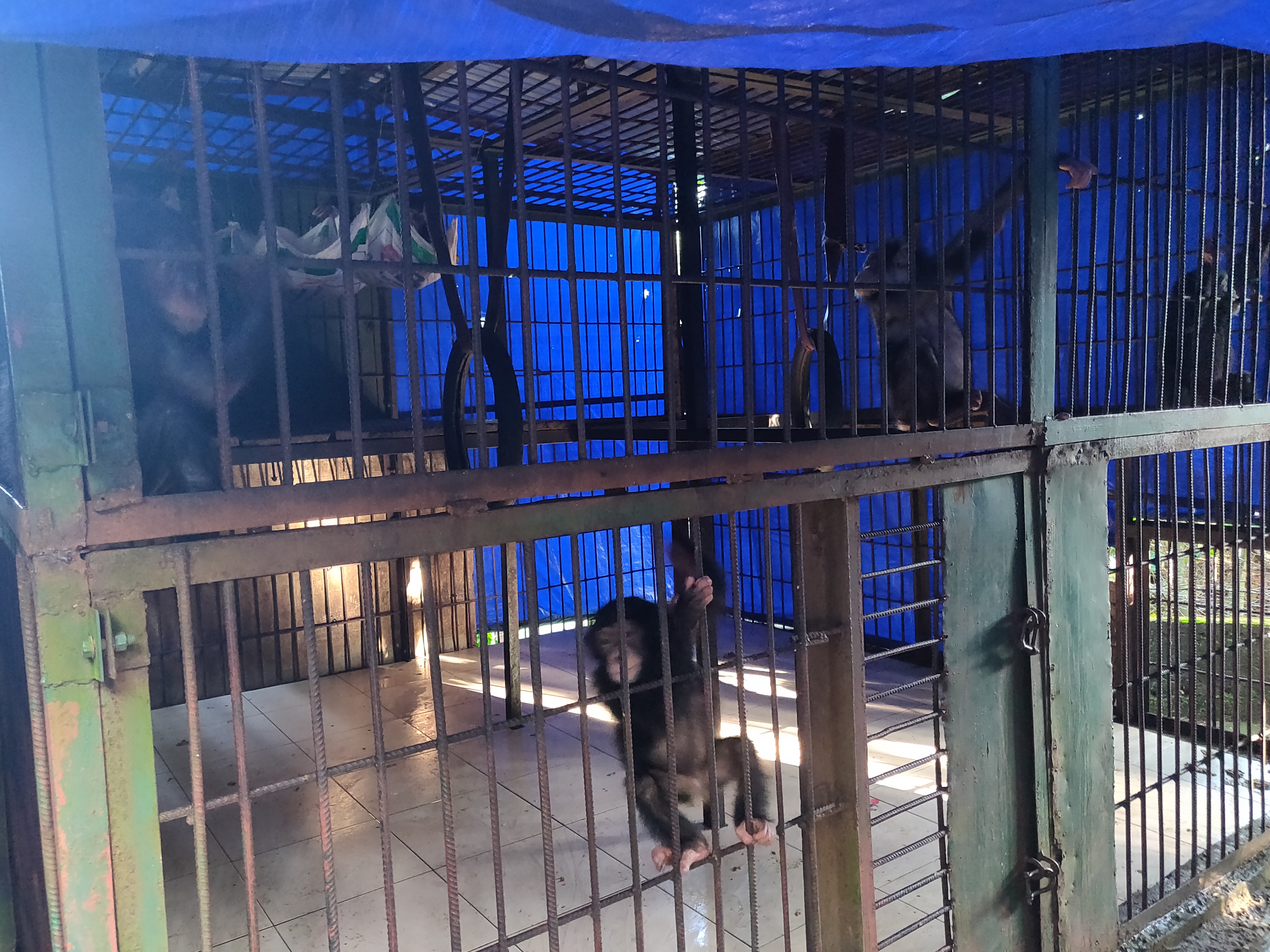 This holding facility of 25years old and not in good condition to house young chimpanzees. The small space in not even close to the size and integrity that they need to learn and grow to become healthy chimpanzees. With your donations and support, here to the plans for the new home. This new building will cost approximately $10,000 and will take roughly 3 months.
This is an amazing opportunity for anyone and everyone to get involved in conservation in Africa without leaving the USA. We have so many resources in the USA that people in other parts of the world do not have access to and this is our chance to provide the chimpanzees of Sierra Leone truly need.....a new and safe home to growth happy and healthy.
If you would like to donate to this project, please donate via https://www.paypal.com/us/home for International Veterinary Care or via Facebook or even sending us a check via snail mail to the address below:
International Veterinary Care, Inc. 514 Dittman Street Mishawaka, IN 46544